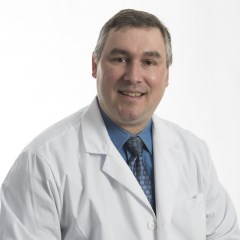 Andre Albert
Manager of Research and Development
Andre Albert, BS – Biology, MS – Applied Medical Sciences
Andre is Sun Diagnostics' Manager of Research and Development. With more than 20 years of experience in the biotechnology industry, Andre has developed an extensive skill set he brings to his role. He has been directly involved in the launch and commercialization of more than 10 products in the biotechnology industry, ranging from rapid medical diagnostics to products for agricultural testing.
MS - Applied Medical Sciences
AOAC International Conf. Presenter
Fellowship | American Heart Association
Senior Scientist | EnviroLogix
Chemist | Iverness Medical Innovations
Staff Chemist | Binax, INC.
Laboratory Manager & Instructor
Andre Albert's Professional Scientific Background
Andre began his training at McGill University in Montreal, Canada. He completed a Bachelor of Science Degree in Biology from the University of Maine, and subsequently earned a Master of Science Degree in Applied Medical Sciences from the University of Southern Maine. He became a Staff Chemist at Binax, Inc. in 1996, and in 1999 joined the University of Southern Maine as a Laboratory Manager and Instructor. In 2004, he returned to industry as a Chemist for Inverness Medical Innovations and then in 2006, joined EnviroLogix as a Senior Scientist. Andre has also consulted for local biotechnology companies.
Andre has published in the Journal of the Association of Analytical Communities (AOAC), and has presented several posters at scientific conventions, including AOAC International Conferences and Gordon Conference Sessions. Other achievements include receiving the University Of Maine Biology Award for highest Departmental GPA in 1993, a 1994 American Heart Association fellowship, and the University of Southern Maine Applied Medical Sciences Department Alumni of the Year in 2004.
Andre's Personal Life
Andre lives in Gray, Maine with his wife and son. He enjoys coaching baseball, playing hockey and collecting sports cards.
When you need to be sure, you need
Assurance™

Interference Test Kits from Sun Diagnostics