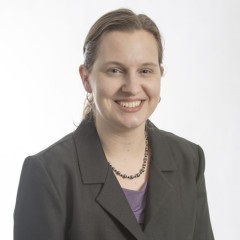 Rae-Anne Nguyen
Vice President and General Manager
Rae-Anne Nguyen, BS-Biology, 5S/LEAN
Rae-Anne Nguyen joined Sun Diagnostics in 2012 as Manager, Operations and was promoted to VP and General Manager in September 2015. For the nearly two decades, her main focus has been on the development, manufacture, and support of products in the medical device industry. Her career roles have included research and development, manufacturing, technical support, and marketing.
University of Southern Maine
Rae-Anne Nguyen's Professional Scientific Background
Rae-Anne received her BS in Biology from the University of Southern Maine and has completed additional training and courses in 5S/LEAN, marketing, project management, and customer service.
Rae's Personal Life
Rae-Anne lives in Maine with her family. She enjoys running outdoors in every season, coaching her kids' sports teams, and adventuring around the state of Maine.
Reliable In Vitro Diagnostic Test Kits for results you can count on, when others are counting on you.