Custom Quality Control Materials
Sun Diagnostics can create customized, unassayed QC materials for your assay, to your specifications.
Location
60 Pineland Drive Brunswick Hall
Suite 322
New Gloucester, ME 04260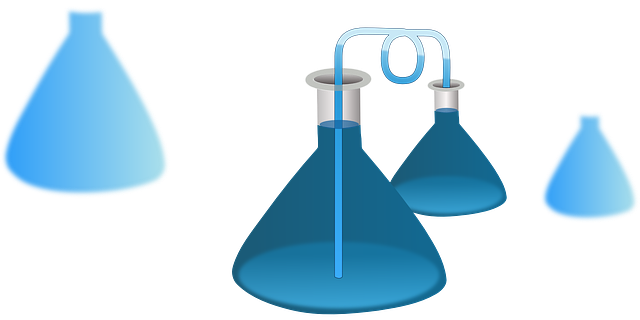 Get In Touch
Pellentesque in ipsum id orci porta dapibus. Proin eget tortor risus. Nulla quis lorem ut libero malesuada feugiat. Vivamus suscipit tortor eget felis
Email Us
support@sundiagnostics.us
Hours
Mon-Fri: 8am-8pm
Sat & Sun: Closed
Our customized development service and materials are ideal for:
Manufacturers: SunDx QC materials are human serum- based and more similar to patient samples. Our materials can be prepared independently of the assay calibration materials, providing an independent assessment of assay and instrument performance. We are flexible and can accommodate small, medium and large batch sizes, to be packaged either at our facility or shipped in bulk to you.
Laboratories: SunDx QC material provides an independent, 3rd party evaluation of your assay and instrument system, with a human serum-based matrix more similar to patient samples. Whether your laboratory is looking to replace the manufacturer's QC material or to supplement it with QC at levels different than what the manufacturer can provide, SunDx can help meet your needs with liquid, ready-to-use materials.
Researchers: SunDx QC materials can be made to your specifications, for your "home-brew" assays or at different levels than are normally provided with a commercially available assay you are using. We are flexible and can accommodate small lot sizes or can manufacture larger batches that you can use throughout your experiments / studies, without the added variable of changing QC lots.
FDA registered facility

Sun Diagnostics, LLC is an FDA registered facility with a strong focus on product quality and customer satisfaction.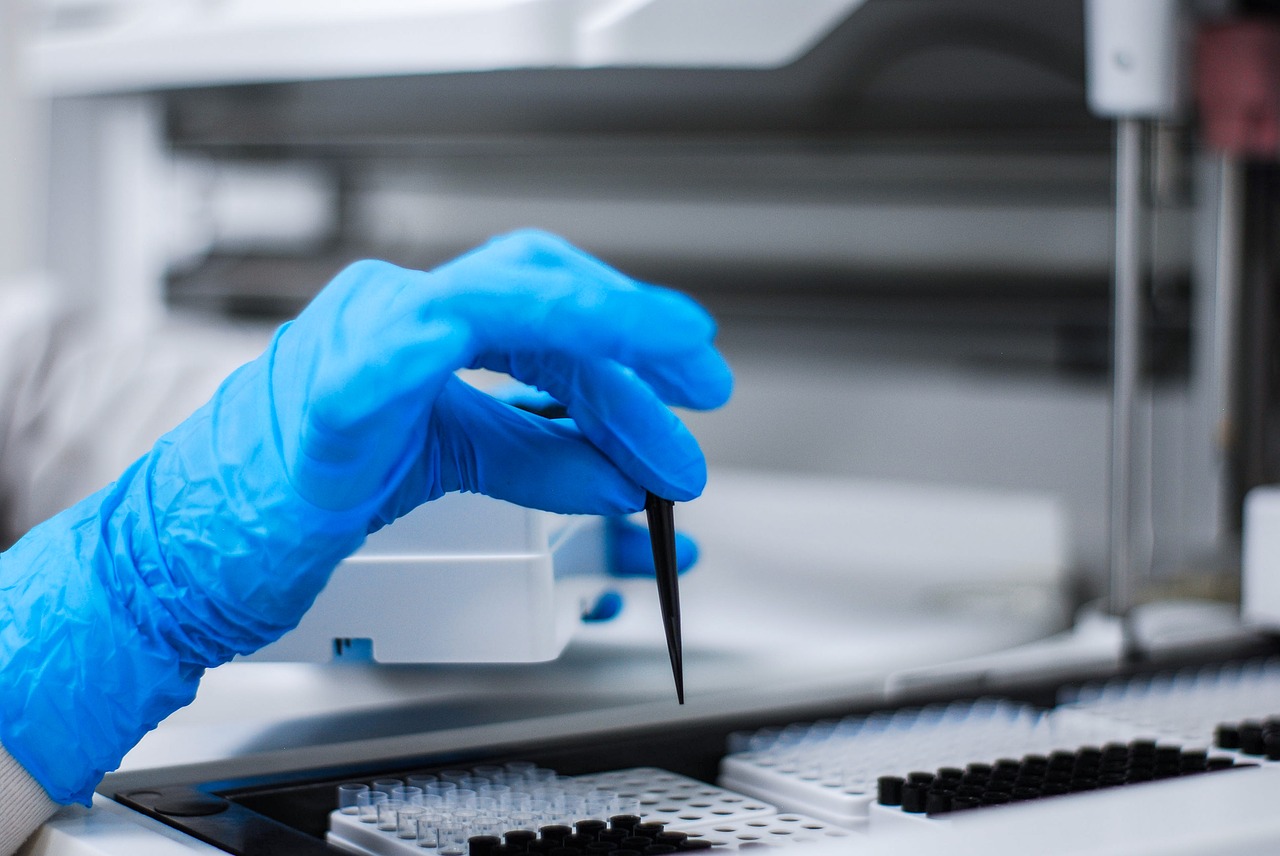 SunDx + FDA = Quality Assurance
Our Quality Control Process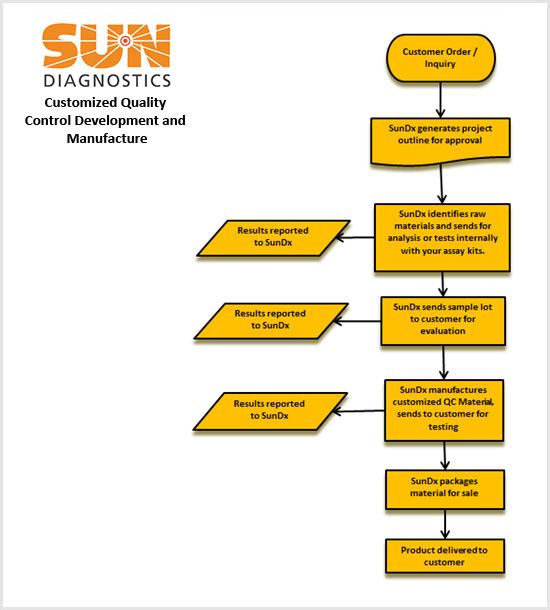 Custom Solutions
Personalized Service
The process is straightforward. Simply call or email to setup a time to discuss your project with members of our design team. The team will gather your information and prepare a proposal that includes your requirements (analyte(s), matrix, ranges, volume, packaging, etc.) which will be sent to you for approval.
In addition to creating customized quality control materials, we welcome the opportunity to discuss other custom development and production projects with you.
Unassayed QC Materials for your Assay
Tell us what your specifications are, and let us create a fully customized product to meet your needs.
Manufacturers
Human serum-based for proper patient sample comparisons.
Laboratories
Providing independent third party evaluations of assays and instruments.
Researchers
Custom solutions for cutting edge biological queries.
The Best In Vitro Diagnostic System Designed Only For You
While we have a line of specialized products for the In Vitro Diagnostic Industry, we welcome opportunities to work with fellow scientists in conceptualizing, creating, and perfecting even more production products. Our goal is straight forward: the advancement and improvement of medicine.
Our Location
60 Pineland Drive Brunswick Hall Suite 322 New Gloucester, ME 04260