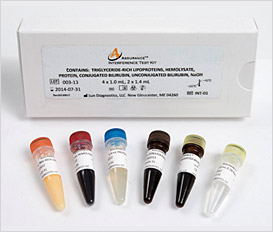 ASSURANCE™ Interference Test Kits
Sun Diagnostics simplifies interference testing with the ASSURANCE™ product line. ASSURANCE™ Interference Test Kits have been specifically designed with laboratories and manufacturers in mind. The interferents are high quality, highly concentrated materials from human sources (where possible) or purified chemicals. Recommended procedures and data analysis tools are also available.

Product Inserts and More
Resources
Find relevant scientific papers, science journal articles, product inserts, spreadsheets & worksheets, and more.